Guess what? When Jesus famously said in Matt 16:18, "Upon this Rock I will build my church, and the gates of Hell will not overcome it" Jesus had in mind something far more Powerful, Dynamic, Impacting, and Positive than what we typically think of today.
Although we can see his promise standing true since the church is the longest standing organization in the world and we believe that the church will outlast all existing and future empires, nations and human entities.
The main thing Christians today should remember is that Jesus' idea of the church was of one big family!
Pastor & Wife
7th Appreciation Service
Church will accompany the pastor at 11:00 AM, to Shady Grove Baptist Church, Tyler TX
Church will accompany the pastor AT 3:00 PM, to Perfect Love Ministries 103 West Mount Vernon St. Mabank Tx,75147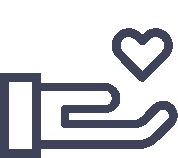 "Whoever is generous to the poor lends to the lord, and he will repay him for his deed."